GALLUP EXCEPTIONAL WORKPLACE AWARDED TO LCS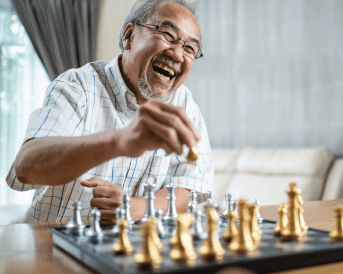 We are thrilled to announce that LCS® has been named a Gallup Exceptional Workplace Award Winner for 2023. This prestigious award recognizes organizations that have achieved exceptional performance in employee engagement and workplace culture.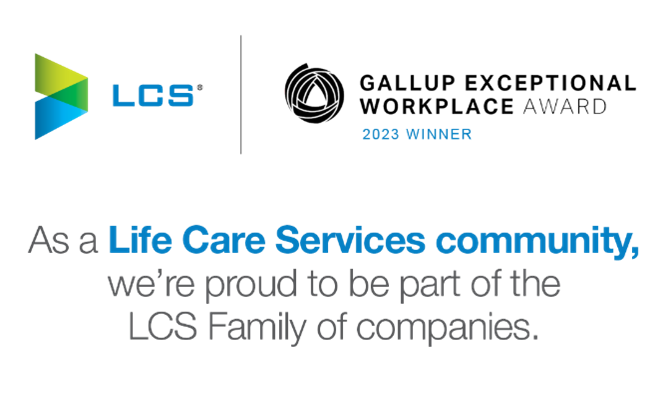 As a Life Care Services® community, part of the LCS family of companies, we are deeply committed to creating a positive and engaging workplace culture that empowers our employees to thrive both personally and professionally. We believe that our success is directly tied to the dedication and hard work of our team members.
The Gallup Exceptional Workplace Award is based on a rigorous evaluation process that includes surveys of employees and managers, as well as an in-depth analysis of organizational culture and leadership practices. To receive this award, organizations must score in the top percentile of all companies surveyed, demonstrating exceptional performance across a wide range of metrics related to employee engagement, satisfaction, and well-being.
We believe that our commitment to creating an exceptional workplace is reflected in the quality of care and service that we provide to our residents and their family members. By fostering a positive and engaged workplace culture, we are able to attract and retain top talent and provide the highest levels of hospitality and care to those we serve.
We are grateful to our employees for their dedication and hard work, and we are thrilled to share this exciting recognition Gallup has presented to LCS. As we look to the future, we remain committed to building on our successes and continuing to foster a workplace culture that empowers our employees to thrive and excel.
To learn more about careers at Burcham Hills, click here. To see how life at a community led by a strong, hospitality-focused employee base could enhance your life or that of a loved one, click here to contact us today.